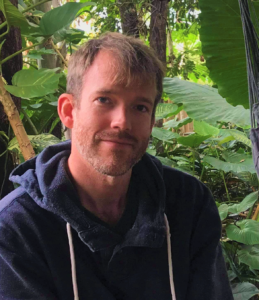 Dr. Kevin P. Erickson, Ph.D. is an experienced marine biologist with professional and educational experiences in multiple global settings.
Kevin is currently the Industry Development Lead of the Reef Restoration and Adaptation Program (RRAP) and is based at the Australian Institute of Marine Science (AIMS). He is also an Adjunct Senior Lecturer in Marine Aquatic Animal Health at James Cook University (JCU), an Aquatics Working Group Member of the Pet Industry Association of Australia (PIAA), and a Forever Reef Project Aquarium Advisory Panel Member for Great Barrier Reef Legacy.
From 2021 – 2023 Kevin was a Board Member for the Aquarium Industry Association of Australia (AIAA), and from 2010 – 2022 he served on the Board of Directors of the Marine Aquarium Societies of North America (MASNA), where for the final seven years served as President, CEO, and Chief Marine Scientist.
In 2017, he successfully completed his doctoral studies where he was an Endeavour Postgraduate Award Ph.D. Scholar at CQUniversity in Gladstone, Australia, studying and analyzing the marine ornamental biosecurity procedures and risks within Australia.
In 2011, he earned his master's degree in Aquatic Pathobiology from the Institute of Aquaculture at the University of Stirling, Scotland. Previously, his work experiences include positions as the Marine Science Director for the Pennington Marine Science Center, California, and an Aquarium Director for Issham Aquatics, France.
He obtained his Ethical Fish Keeping Certificate from the University of Prince Edward Island, Canada in 2009, his Professional Certificate in Aquarium Science from the Oregon Coast Community College in 2008, and his Bachelor of Science in Marine Biology from the Florida Institute of Technology in 2007.
Kevin resides in Northern Queensland where he spends his free time diving and exploring the rain forests.